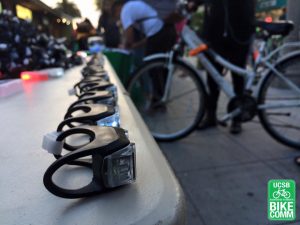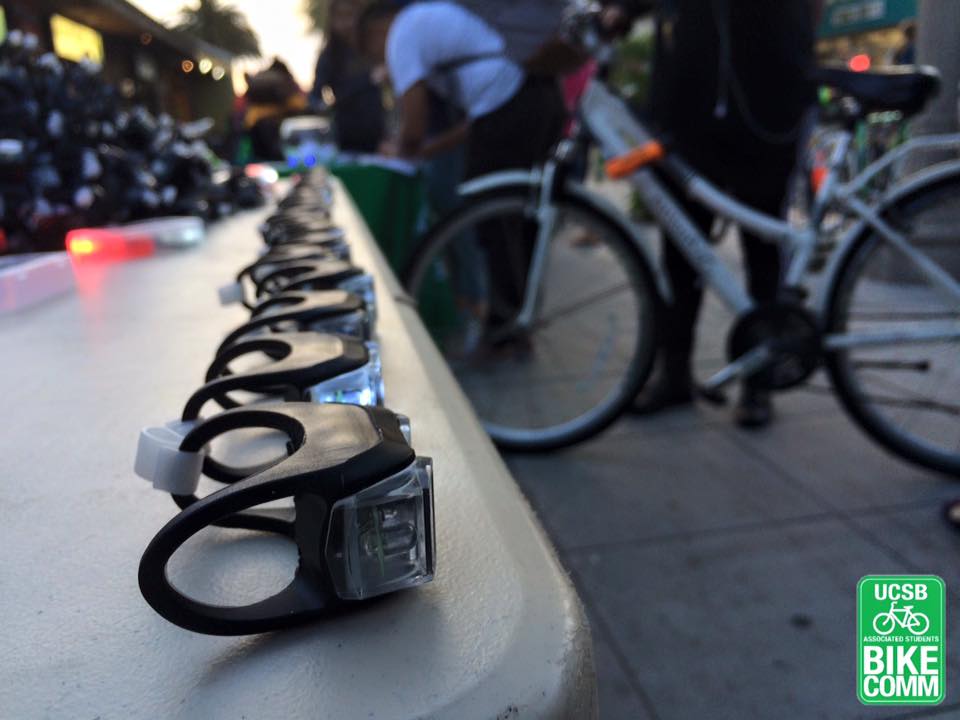 The Bike Committee is a strong advocate for safe and comfortable bicycle commuting. To support the many students who rely on bikes for daily transportation, we occasionally host bike accessory giveaway events. Follow us on Facebook to stay up to date on the exact date and time of our next event!
The Gaucho Bike Fair is held at the AS Bike Shop during Week of Welcome. Come learn about how to repair your bike, how to be a safe and conscientious bike commuter, and earn some great prizes in the process!
Bike Lights are available in Fall quarter after daylight savings time ends and the streets and bike paths are dark earlier in the day.
Bike Fenders and/or Seat Covers are available in Winter quarter when the rainy season begins and biking gets a bit less comfortable.