Kevin Jin // Chair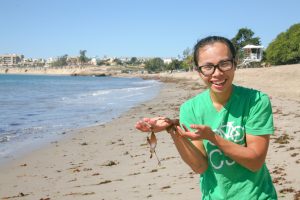 – Kevin Jin is a third year Economics and Accounting Major who raced for the UCSB Cycling Team and works for the AS Bike Shop as a bike mechanic.
– During his off time (rarely) he take pictures, ride his bikes, rock climbs, and fix other people's bike in exchange for food and drinks.
– Kevin seeks to change the campus in order to better students' lives. Being in Bike Committee, and connected with other organizations has allow him to use student's feedbacks to implement these changes.
Annie Golay // Vice Chair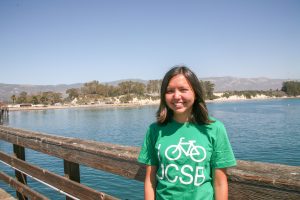 – Second year Environmental Studies major interested in pursuing environmental policy and writing.
– Her hobbies include running, hanging out with friends, listening to music, baking, and watching Netflix.
– Annie joined the Bike Committee because it is an opportunity to impact UCSB's biking culture.
– She is excited to work on projects that enhance and promote the use of bikes as an important form of sustainable transportation.
Tiffany Yeh // Project Manager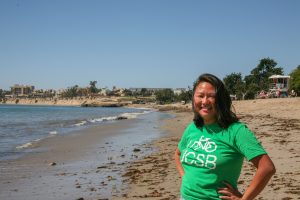 – Fourth year Mathematics Major with a minor in Mathematics Education and hopes to become a high school math teacher.
– You'll find this teacher-to-be at the local high school working with underrepresented students as a tutor and mentor.
– The Pacific Palisades native can often be found hiking, urban exploring, or while at UCSB, mostly watching Netflix and chilling with friends.
Jorge Sandoval // Admin Coordinator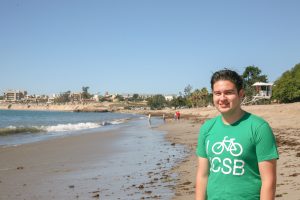 – Jorge is a third year Environmental Studies major and Earth Science minor.
– He hopes to work in animal restoration efforts or in the US National Forest Services.
– Jorge is from Pasadena and enjoys exploring my city as well as Los Angeles.
– Jorge loves animals so he currently owns a pet lizard named Rex.
– Jorge's hobbies include exploring, watching baseball and pretty much anything that has to do with animals.
– This is Jorge's first year in the Bike Committee but he enjoys doing something that makes a difference in our community.
Lianna Nakashima // Media Coordinator
– Lianna Nakashima is is a third year Dance and Art double major with hopes of minoring in Exercise Sports Studies Health and Wellness as well as Multimedia Communication.
– She integrates her passions for graphic design, cinematography, photography, and social media marketing with her executive positions in Bike Committee, Gaucho Street Dance, and UCSB Housing and Residential Services.
– You may find her taking photos of food or majestic nature scenes with her Canon 5D Mark I or iPhone.
– Hobbies include hiking, backpacking, camping, skiing, body surfing, baking, cooking, and practicing yoga. ॐ
– She decided to join Bike Committee in 2015 since she wants to help alleviate bike accidents and improve safety.
– LinkedIn: https://www.linkedin.com/pub/lianna-nakashima/103/517/345
Eric Boessenecker // Educational Officer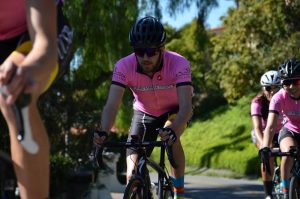 – Eric is a fourth-year Political Science Major, focusing on American Politics.
– Being from Napa, California, Eric is fortunate to have lived in multiple areas of California where cycling is very popular.
– He has been riding and racing road bikes competitively for about 6 years now, and has been a member of the UCSB Cycling Club every year since he started at UCSB in 2013, including holding Vice President and President positions.
– As Eric plans on graduating in Spring of 2017, he plans to use this year as Educational Officer to increase awareness of the norms of bike paths, and overall campus health and safety when the topic concerns the integrated bike culture we have here at UCSB.
Rohan Malpure // Finance Manager
– Rohan is a senior majoring in Political Science.
– He also is Treasurer of the Political Science Club and a co-captain of Gaucho Garba, one of UCSB's Indian dance teams.
– He went to Cerritos High School, which is near LA
– His hobbies include petting dogs, watching football, and hanging out with friends.
– Though this is his first year with Bike Committee, he hopes to make UCSB safer for all the bikers and pedestrians.
Angela Ho // Associate Officer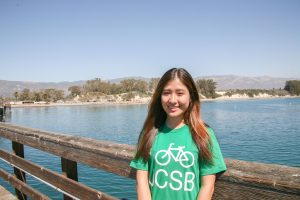 – Angela Ho is a third year Financial Mathematics and Statistics major and desires to work in the field of business and finance in the future.
– She is from Temple City, South of Los Angeles, California.
– Some of her hobbies include singing, playing the piano, traveling and exploring different cities, and instagramming her adventures on social media.
– She decided to join the Bike Committee because she witnessed so many bike accidents during her freshman year, and she wants to help improve the campus she loves by reducing the number of accidents and promoting bicycle safety.
Danny Kolosta // Associate Officer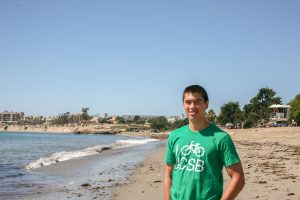 – Danny is a third-year Geography major from Oakland, CA
– Danny enjoys biking as a recreational activity but is also interested in how biking can serve people as a mode of everyday transportation while reducing carbon emissions
– If not stuck in Ellison Hall working on Geographic Information Science labs, in his free time Danny enjoys hanging out in Isla Vista, playing and watching baseball, going to the Rec Cen, and eating good food
– Danny is especially interested in urban transportation issues, and interned with the San Francisco Bicycle Coalition and Bike East Bay over the summer assisting in advocacy and campaign efforts
– He hopes the experience gained from these nonprofits will translate to his work with the Bike Committee this year to make UCSB the best biking campus in the nation
Ngoc Hoang // Associate Officer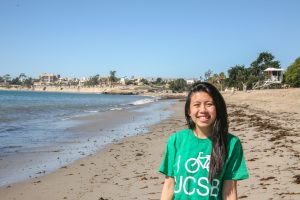 – Ngoc is a second year Pre-Biology major. She hopes to become a pediatrician in the future.
– She is from Walnut, CA.
– She is a mentor for the first generation students in Santa Catalina as well as an associate officer for the Bike Committee.
– Her interests include Netflix binging, eating spicy food, going on random spontaneous adventures, and spending time with family and friends.
– Ngoc joined the Bike Committee because she wants to be a voice for the students of UCSB and improve the lives of students here at UCSB.
Navpreet Khabra // Associate Officer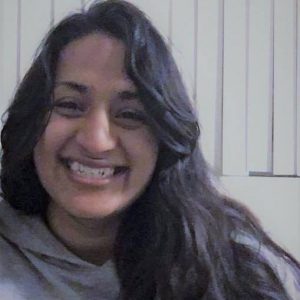 – Navpreet is a junior majoring in Asian American Studies.
– She loves Bike Comm keeps all the bike paths at UCSB functioning and educates the campus community on bike safety.
– As an Associated Officer, she wants to contribute to the outreach that Bike Comm does.  
– While at UCSB, Navpreet has worked with multiple start ups like Way Up, Crisis Text Line, and Chloe + Isabel.
– She has been involved in Associated Students and Residence Housing Association.
– While she is still exploring her career options, she wants to work to help underserved communities and provide more resources for those who need it.
– In her free time, she enjoys watching anime, spending time with people, and taking strolls in the wonderful outdoors.